Metal is one of the most common materials used in construction. From trade show exhibit structures to retail and restaurant fixtures to building framing, you can find metal in virtually every environment you step into. However, not all metals are created equally, and the appropriate metal depends on the application and desired outcome, but functional and aesthetic. In this blog post, we break down the three most common metals used in trade shows, retail, and hospitality applications.
Aluminum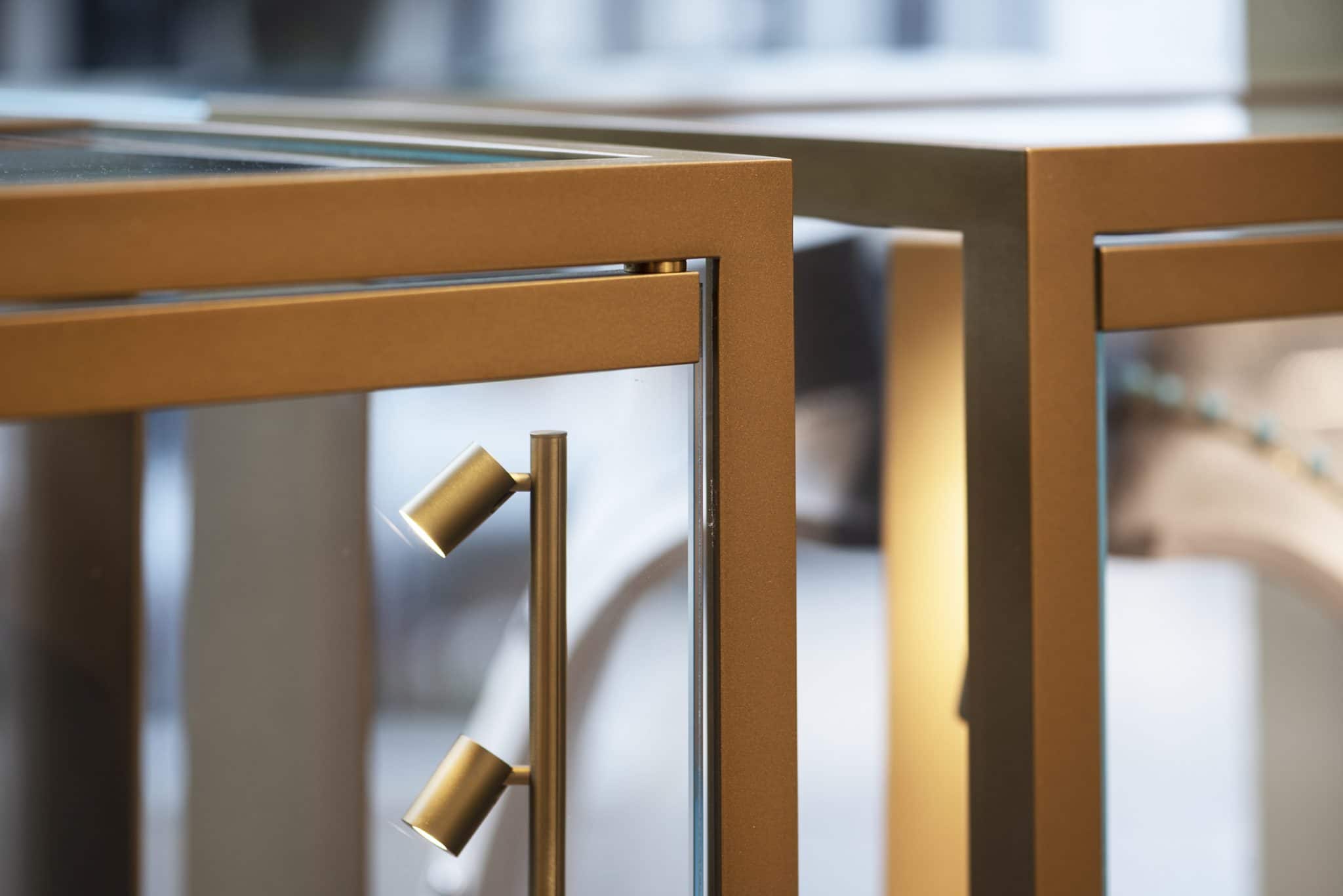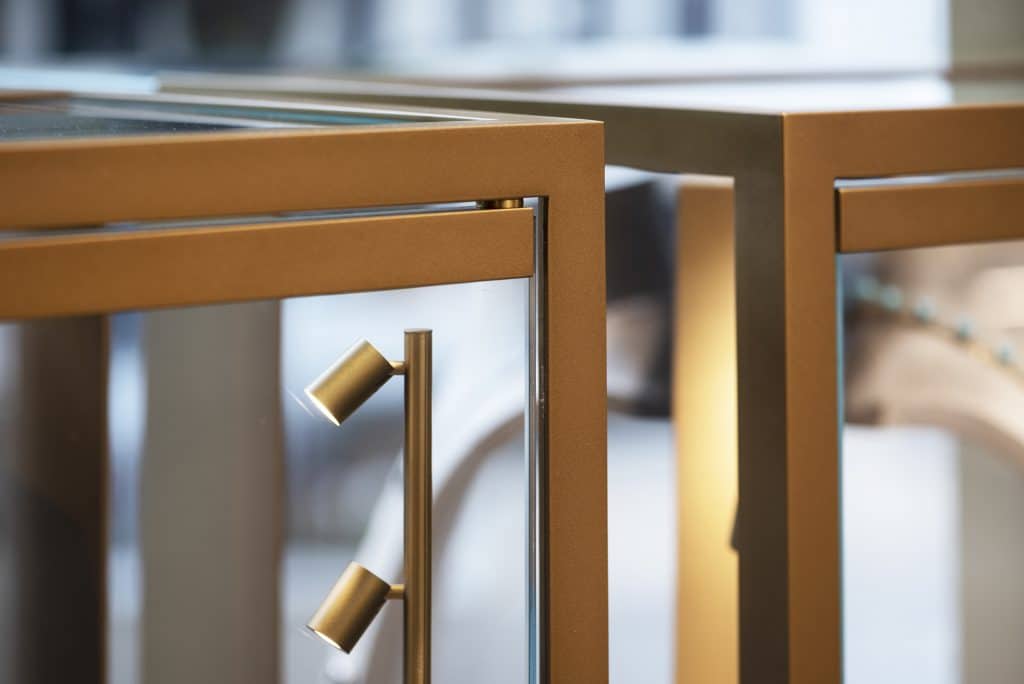 Lightweight, abundant, and recyclable, aluminum is one of the most commonly used metals on earth and can be found in a wide variety of applications. Aluminum is prized for its malleability, ability to form alloys with most other metals, and inability to magnetize. It also has an impressive strength-to-weight ratio.
This strength-to-weight ratio makes aluminum ideal for applications that require durability and minimal weight, such as trade show substructures. Over the past decade, aluminum extrusion has become increasingly popular in trade show exhibits due to its ability to easily accommodate large-scale graphics and reduce drayage charges compared to hard walls.
Aluminum can also easily be both painted and powder coated, making it ideal for decorative elements in commercial settings as well. Aluminum does not rust, but will oxidize and corrode when exposed to salt.
Stainless Steel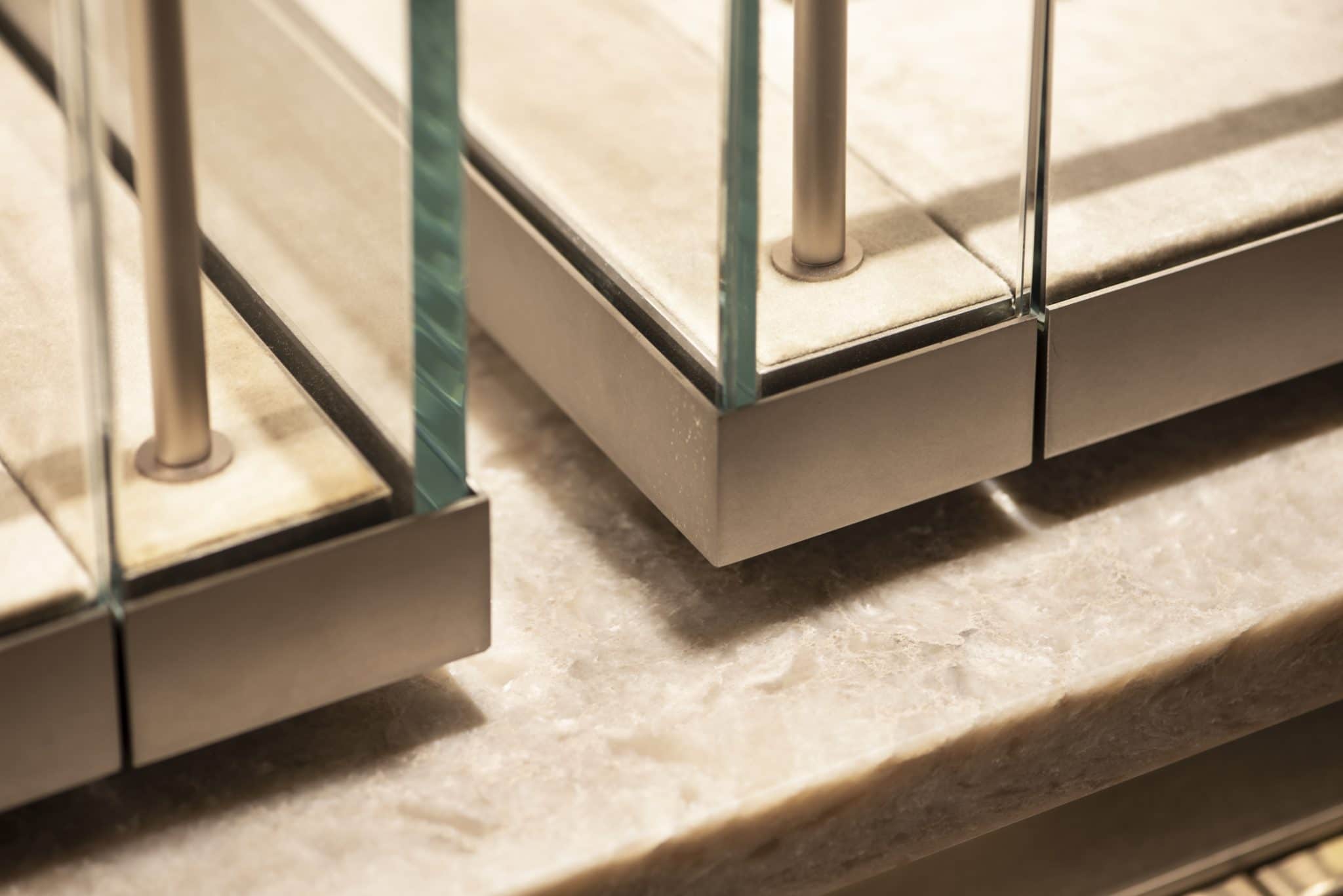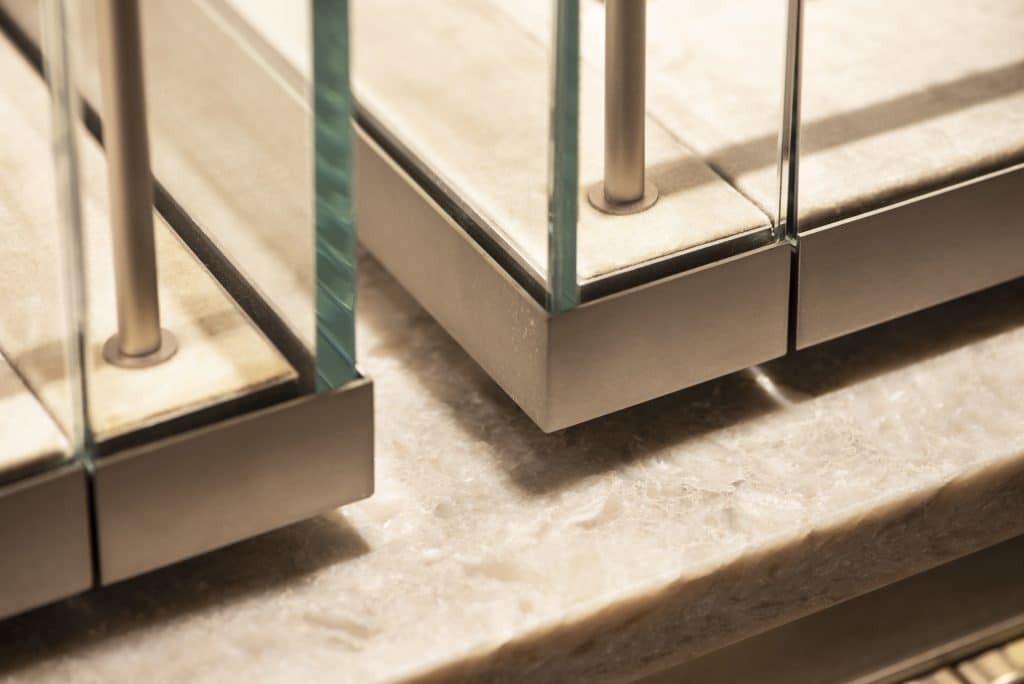 An alloy of iron and carbon, steel comes in multiple forms depending on the desired application. Stainless steel consists of iron, carbon, chromium, and other metal residues to form a highly corrosion-resistant metal. Much heavier than aluminum, stainless steel is highly durable, but can add significant weight to any fixtures it's used in.
Stainless steel can be polished, brushed, painted, or powder coated. In architectural settings, stainless steel can be used for showcases, decorative elements like screens and dividers, and much more.
Brass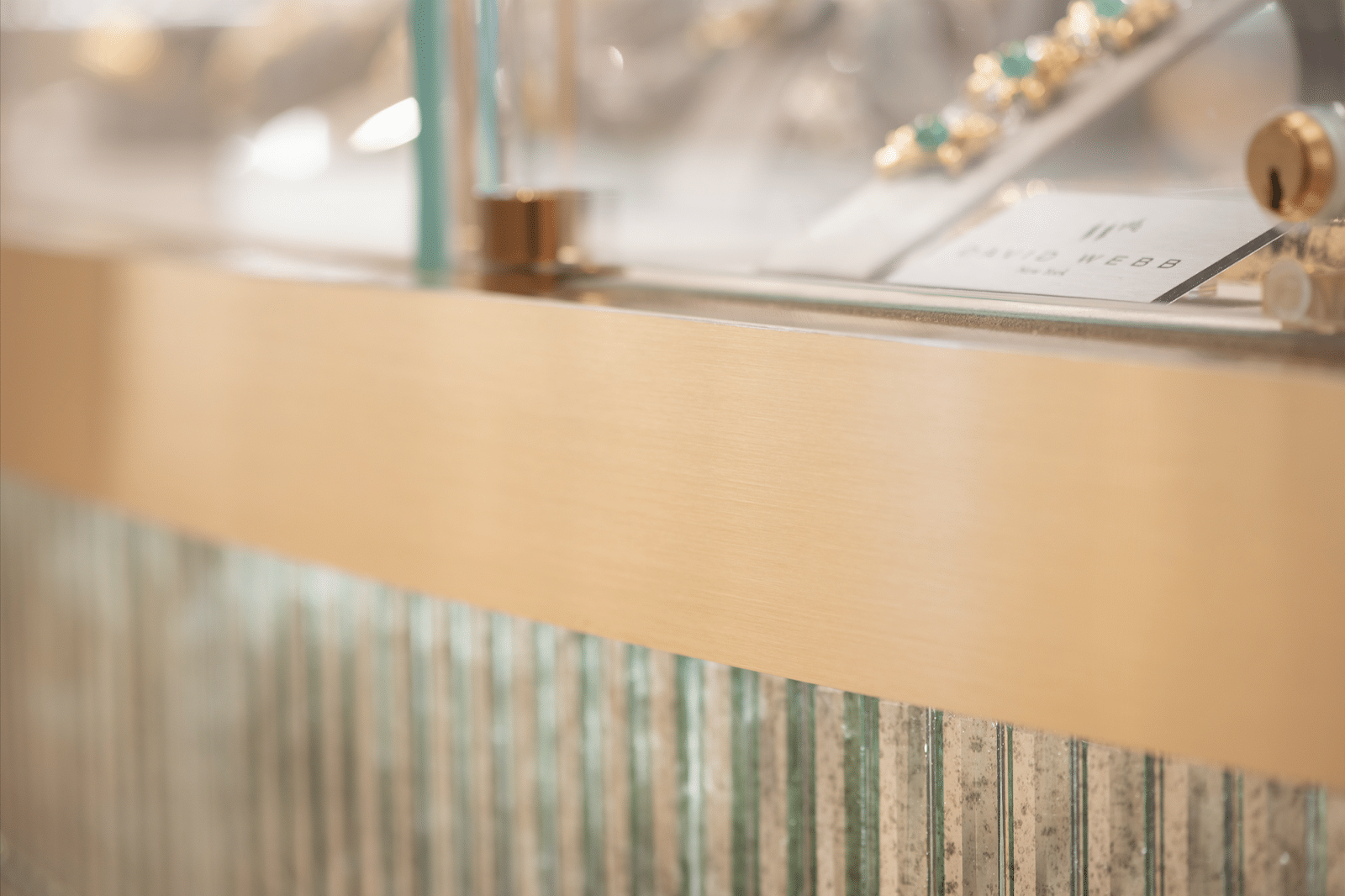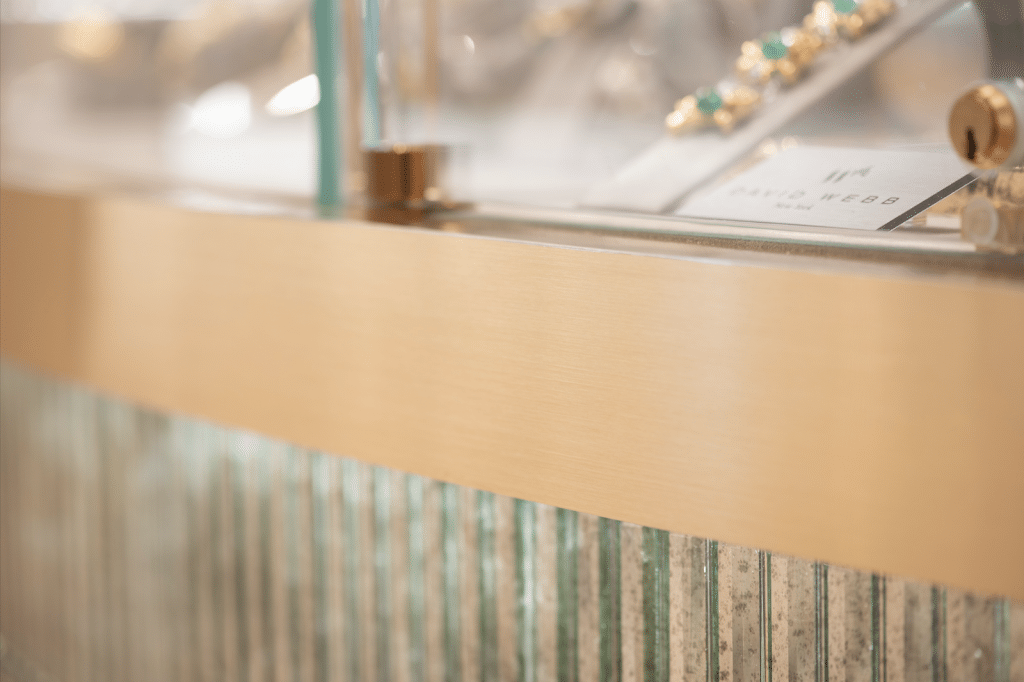 Brass is an alloy of copper and zinc and is valued for its aesthetic nature. It's coloring makes it popular in decorative elements such as doors, windows, showcases, tables, and furniture hardware. Since brass is valued for its aesthetic properties, it's typically finished using techniques that complement its natural color and qualities, such as polishing, brushing, and oxidizing to create a patina.
Brass is also highly malleable and more corrosion resistant than copper or bronze.
When planning your next project, consider the costs and benefits of the metals available to you. Aesthetics, durability, cost, and application are all important factors that can help guide your decision to the right metal.
About Gilbert
Gilbert is a turnkey organization that provides design, construction, and management solutions for trade show exhibits, retail, hospitality, corporate, and residential environments, and corporate events.
Learn more about our trade show services here.