On May 28th, as part of New York State's phased reopening, Gilbert was allowed to fully reopen its production facility and resume projects. The COVID-19 pandemic has impacted every aspect of our society and forced us to reevaluate how we live and work. This meant taking a comprehensive look at our facility and procedures to not only make sure that we're complying with New York State and CDC guidelines, but providing an environment in which our employees feel safe coming to work.
The first step was to look at our company and facilities from the top down and determine who needs to work from the office and who can continue working from home. For the time being, we determined that anyone who can work from home will continue to do so to limit potential exposure. For those who can't work from home, such as our production staff, the next step was creating a safe and secure work environment.
Led by our Director of Production, Paula Alvarez, we formed the Gilbert Safety Committee, tasked with familiarizing themselves with all New York State and CDC guidelines and implementing new procedures for coming to work. This resulted in Gilbert's Site Safety Plan, a comprehensive plan that outlines all processes and procedures for working at our facilities, broken out into three sections: people, places, and process.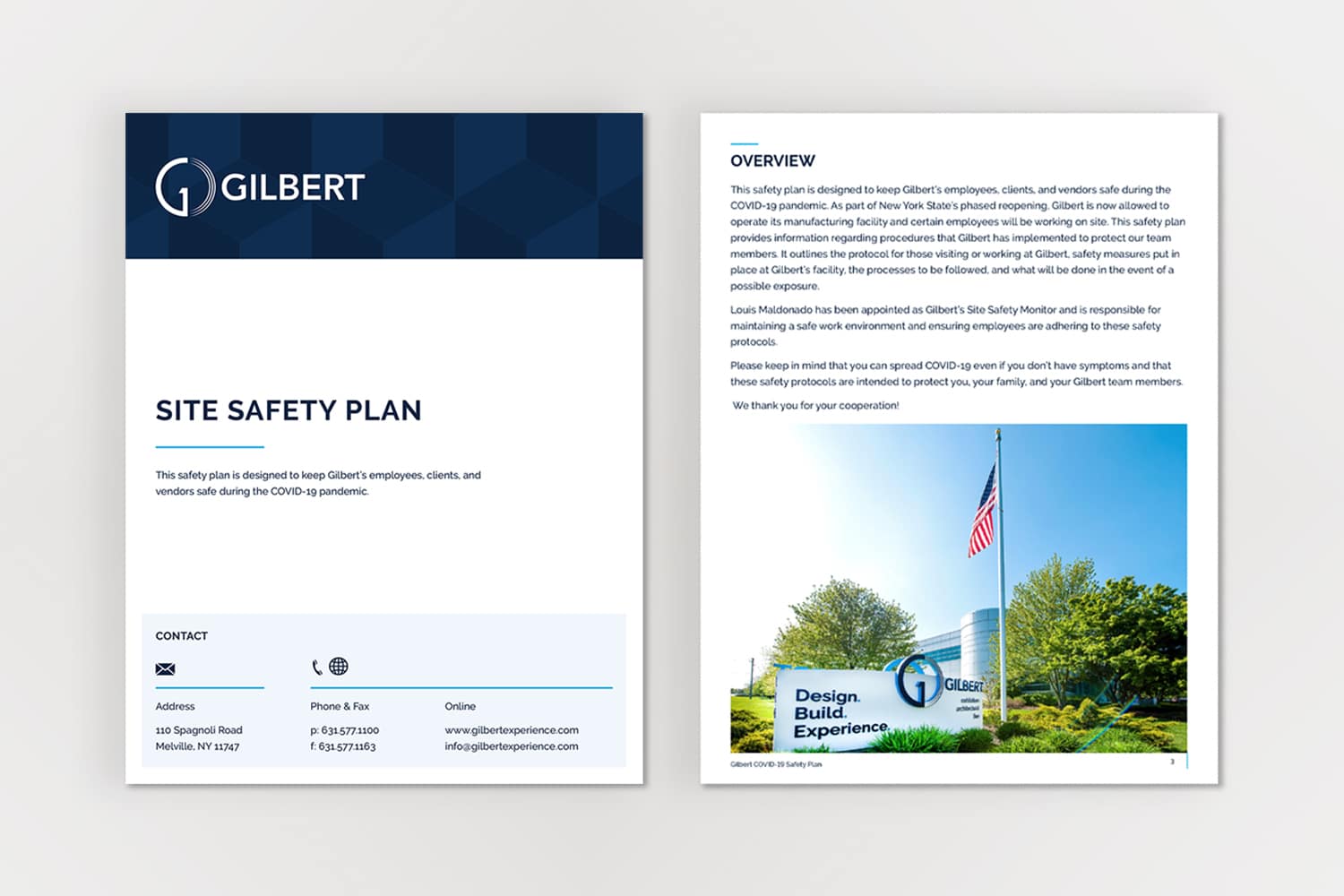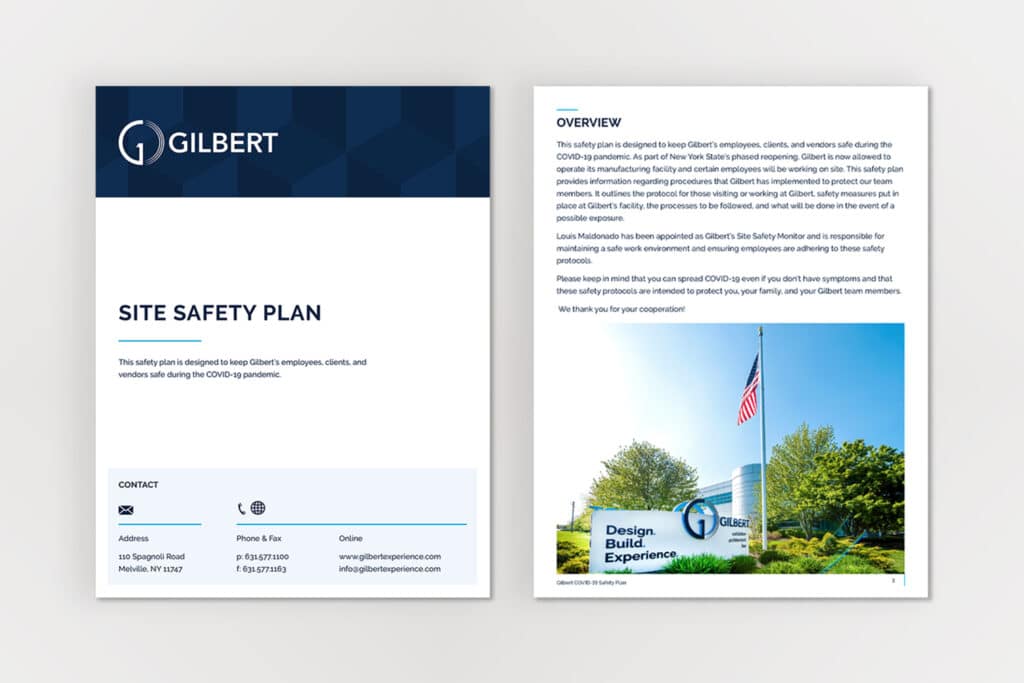 "All Gilbert employees reporting to our facilities are required to be temperature screened and fill out a questionnaire before entering the building. We're also requiring all employees to wear masks and work at least six feet away from each other. These procedures are about keeping our team members safe, making sure they feel comfortable, and ensuring we can still be productive for our clients," said Luis Maldonado, Gilbert's purchasing manager and site safety monitor.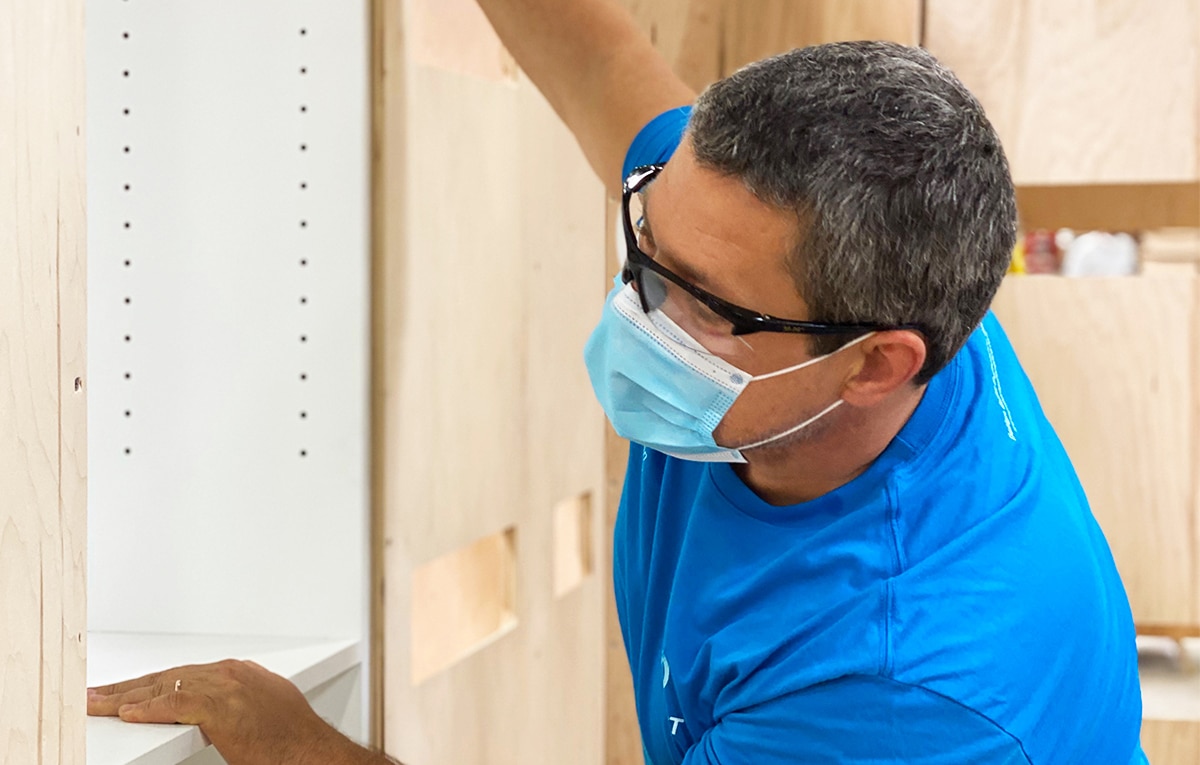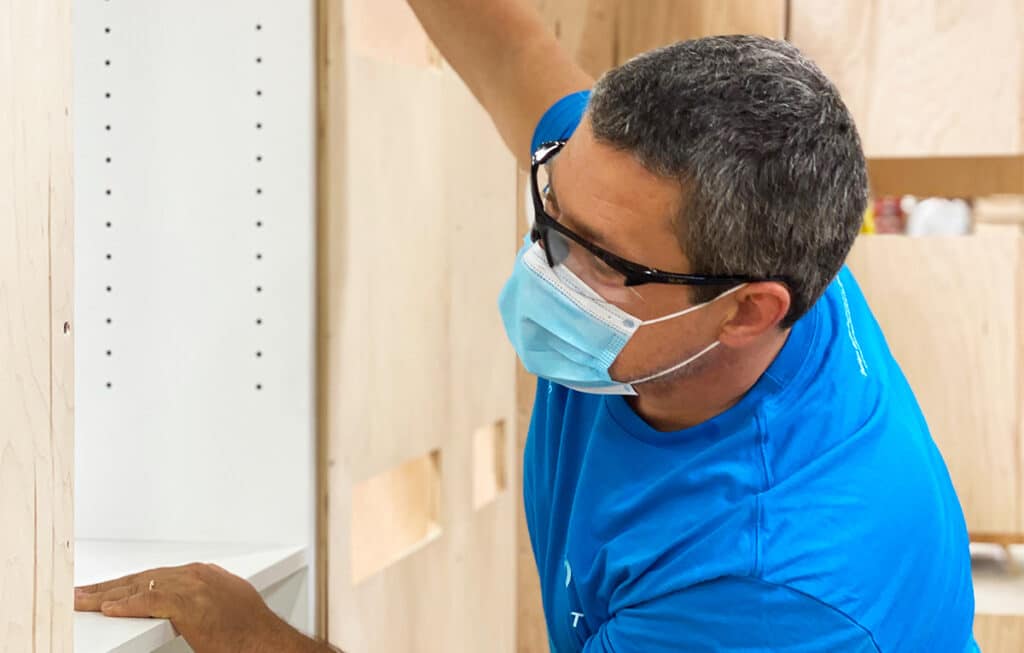 Maintaining a safe work environment while being able to serve our clients under the "new normal" is no easy task. The steps Gilbert has taken to be able to reopen safely and resume projects for our clients is a direct result of the dedication and collaboration of our team members. Gilbert's production facility is fully operational and working on exciting retail, hospitality, and corporate interior projects. We're also providing a suite of structural safety solutions to help businesses safely reopen. You can download our brochure here.
About Gilbert
Gilbert is a turnkey organization that provides design, construction, and management solutions for trade show exhibits, retail, hospitality, corporate, and residential environments, and corporate events.
Learn more about our trade show services here.