Gilbert COO Matt Ballen recounts his experience at Gilbert's first in-person trade show after 15 months.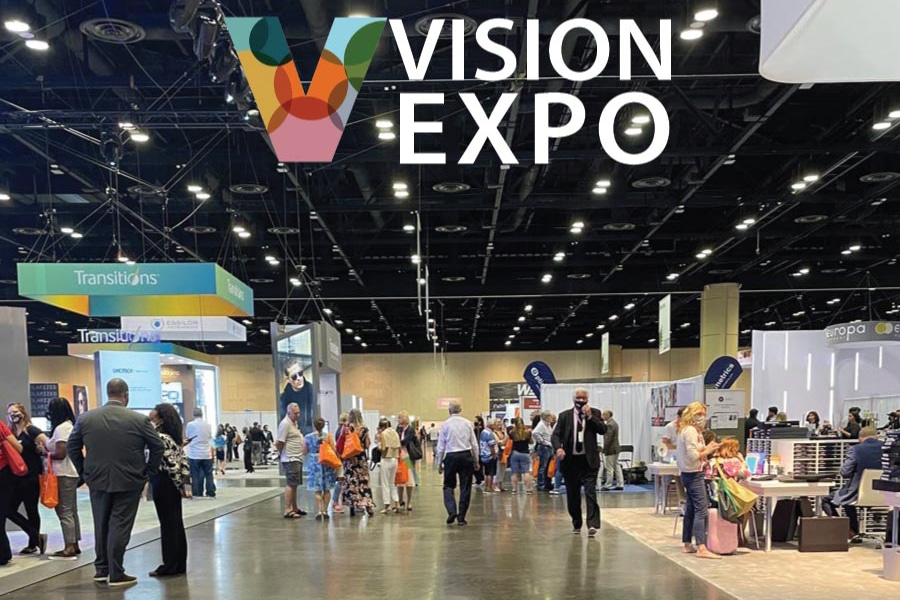 I wasn't sure what to expect when I flew down to Florida for my first in-person trade show in 15 months, but when I first stepped into the Orange County Convention Center, it felt like home. The familiar smells and bustling energy of people collectively working to achieve the impossible – turn an empty convention center into a miniature city of exhibits in a few days – made it feel good to be back.
Typically held at the Javits Center in March, Vision Expo East was relocated to Orlando in June, mainly due to the Javits Center's continued function as a vaccination center. Understandably, clients were skeptical. Will it be safe? Who else will be exhibiting? How many attendees do we think will go?
I also had my own apprehension. Zoom fatigue had set in months ago and I was eager to see people in person again, but I didn't know what the turnout at the show would be. Ultimately, I was delighted by what turned out to be an exceptionally positive and engaging, albeit smaller, Vision Expo.
Safety
The factor that was top of my mind, and surely top of mind for many others exhibiting and attending the show, was safety. Vaccinations had already been readily available (I was vaccinated in April), but thousands of people getting together indoors at a trade show was certainly different than eating inside at a restaurant.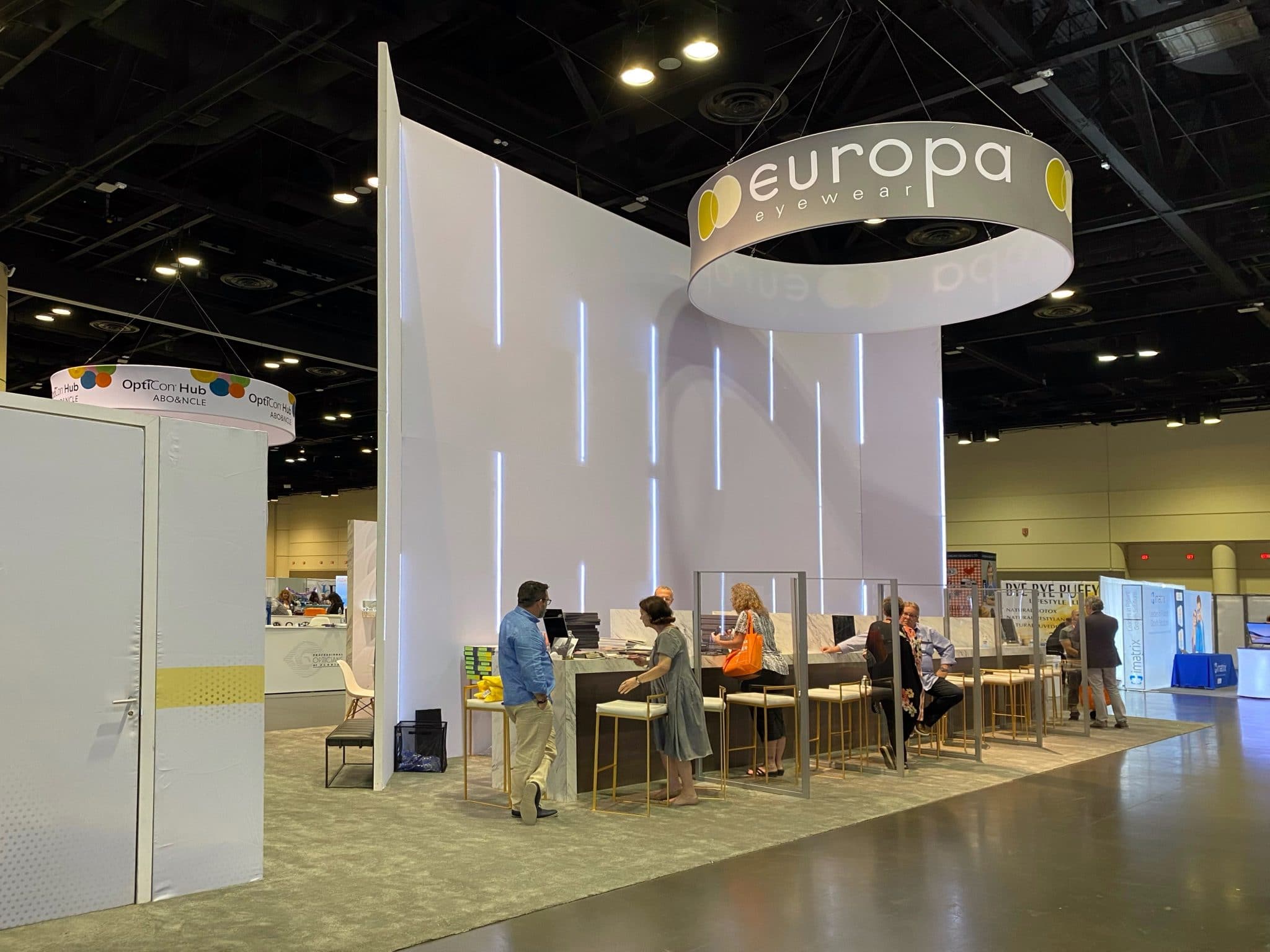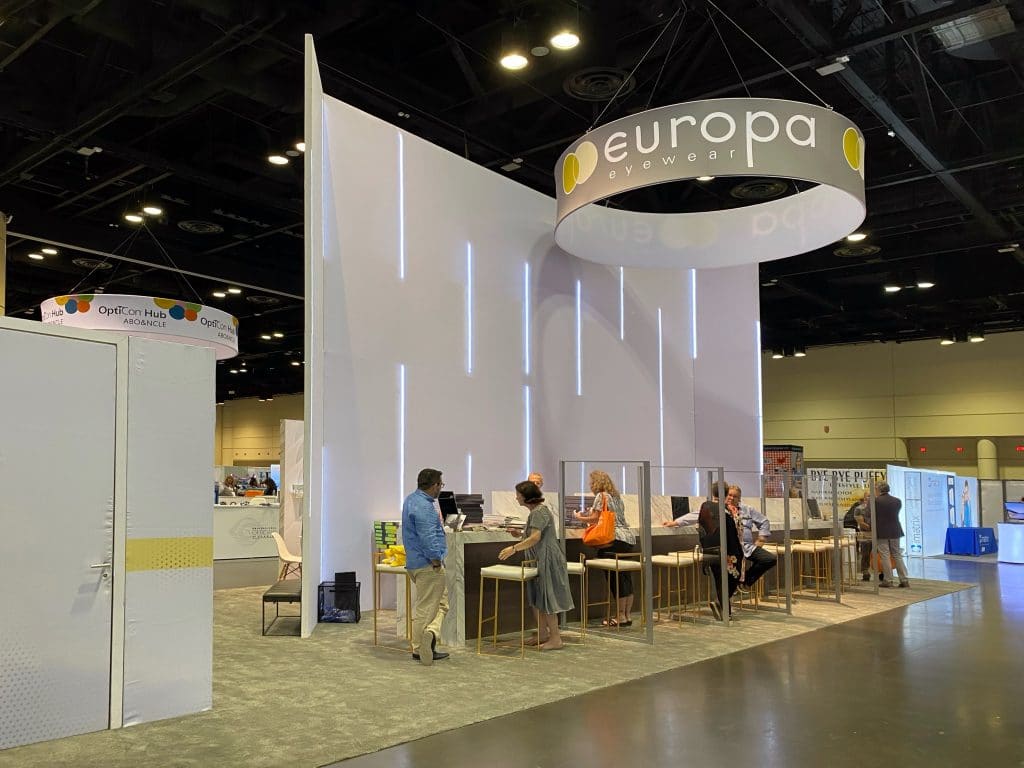 The Vision Council did an amazing job of publishing carefully thought out safety guidelines to help exhibitors and attendees have a successful and safe show. Once the show kicked off, any concerns quickly subsided. Most people wore masks, exhibits were set up with social distancing in mind, and sanitizing stations were ubiquitous. For example, Europa/STATE and MODO, two of Gilbert's clients, had full-height plexi barriers in between desks for added safety. Overall, the excitement of seeing familiar faces, connecting with new acquaintances, and experiencing what companies had to offer shone through.
In-Person Connections
The value of in-person events has never been more clear to me after almost a year and a half without them. Not only was it extremely refreshing to interact with people in a convention setting, it was evident that everyone at the show felt so as well. As thousands of attendees walked around the show over three days, I watched people engage with one another and explore brand activations in a way the virtual medium simply can't rival. Specifically, the informal nature of exploring the trade show floor, seeing who you'll run into or what will grab your attention, is something that's almost impossible to replicate in the virtual world.
Seeing, Touching, Experiencing
The value of seeing physical products and experiencing brands in person was palpable. Virtual meetings and events can certainly be engaging and informative, but there truly is no replacement for in-person when it comes to the combination of touchpoints that produces impactful experiences. The ability to immerse yourself in a brand, touch and feel products, educate yourself, and connect with people all in one sitting holds tremendous value.
Conclusion
I spoke to numerous clients at the end of the show to ask them how the show went for them. The consensus was the show was a resounding success, and exhibitors were pleasantly surprised with the turnout.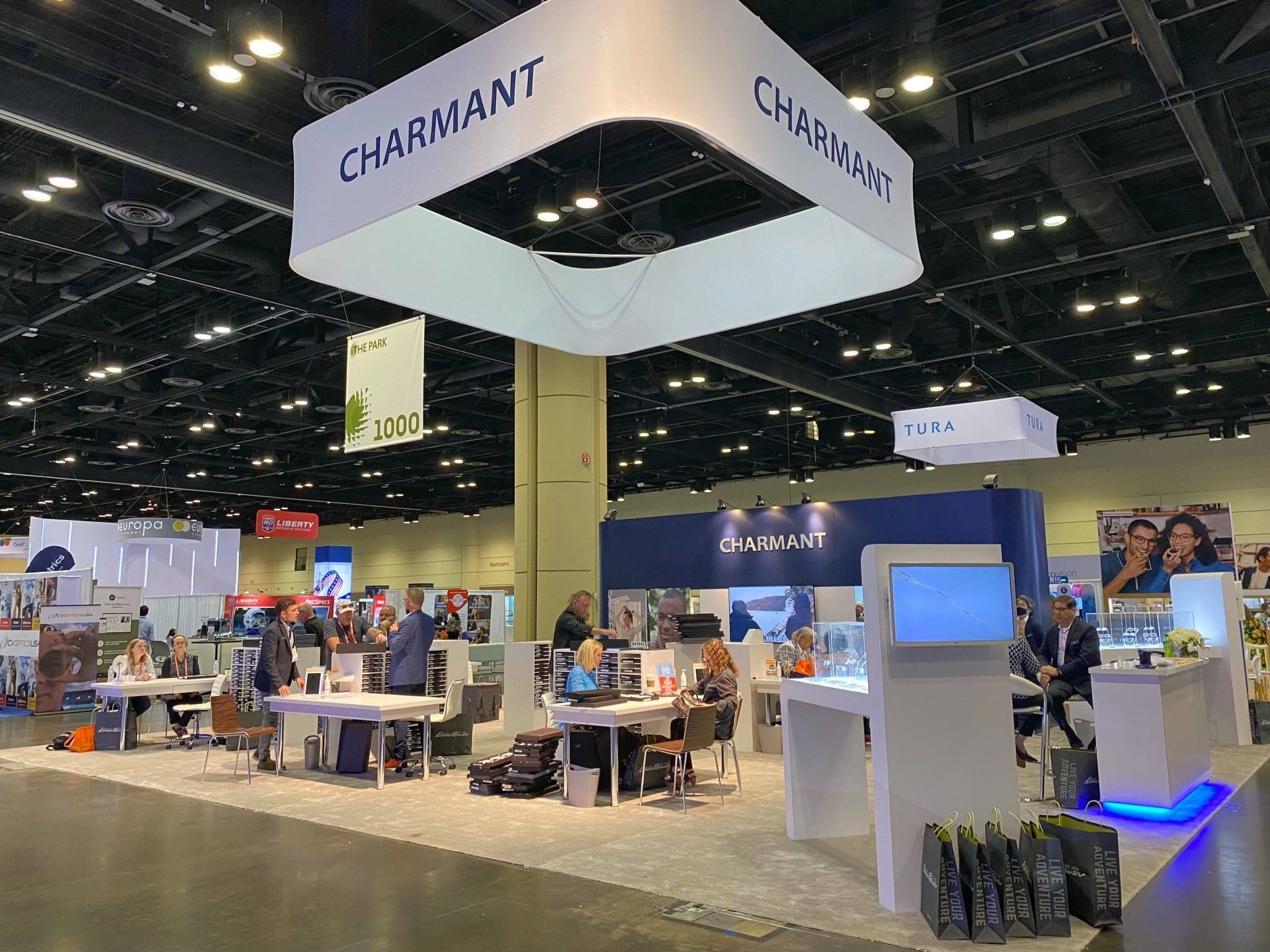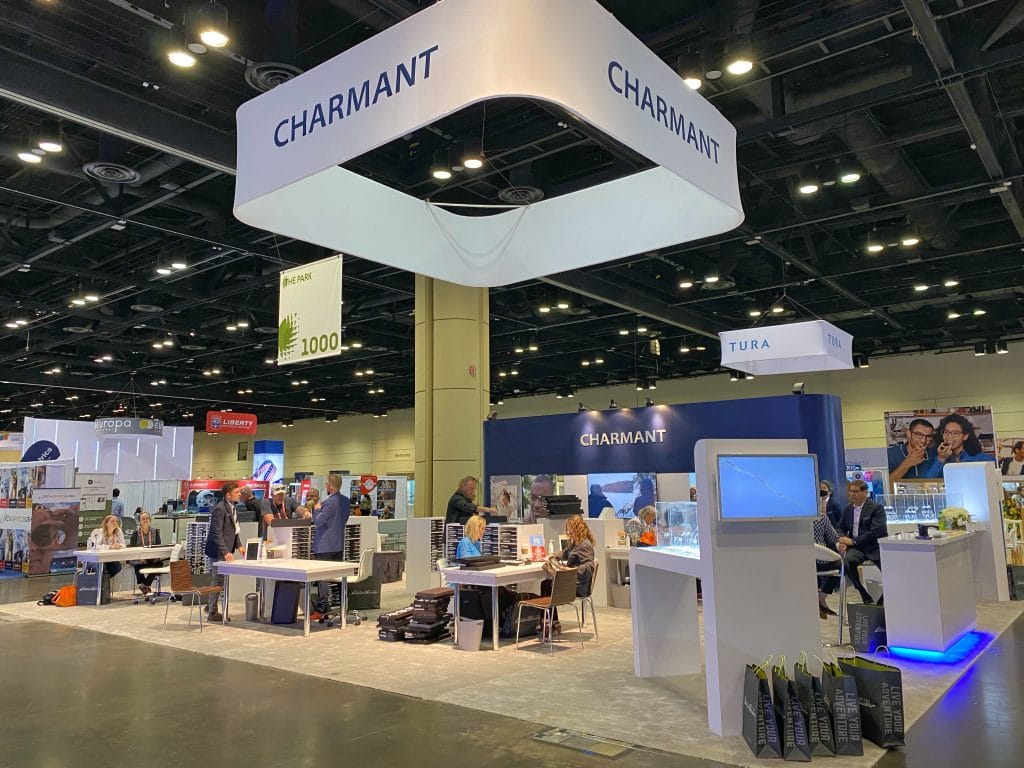 I didn't know what to expect after over a year without in-person events. After a successful Vision Expo East, I can comfortably say that my confidence has never been higher. While the pandemic isn't eliminated yet and the rise of variants in certain areas is a concern, in-person events certainly aren't going anywhere and I for one am excited to get to the next trade show.
About Gilbert
Gilbert is a turnkey organization that provides design, construction, and management solutions for trade show exhibits, retail, hospitality, corporate, and residential environments, and corporate events.
Learn more about our trade show services here.