2019 was an exceptionally eventful year for both Gilbert and our clients. It was a year marked by exciting new projects at trade shows and in retail, our continued expansion into hospitality, the addition of new capabilities, and the welcoming of new team members. Here are some of the highlights from this past year that we feel made 2019 so special.

Gilbert Expands Hospitality with One10 Restaurant & Lounge
This summer, Gilbert was proud to work on One10 Restaurant & Lounge, the latest venture by Long Island's prominent restaurant group, Scotto Brothers. At an impressive 14,000 square-feet, this contemporary Italian restaurant and lounge creates a modern yet warm and inviting atmosphere using high-end wood features complemented by intricate metal accents. Located in Melville, One10 is officially open and is an exciting installment in Gilbert's expansion into serving the hospitality industry.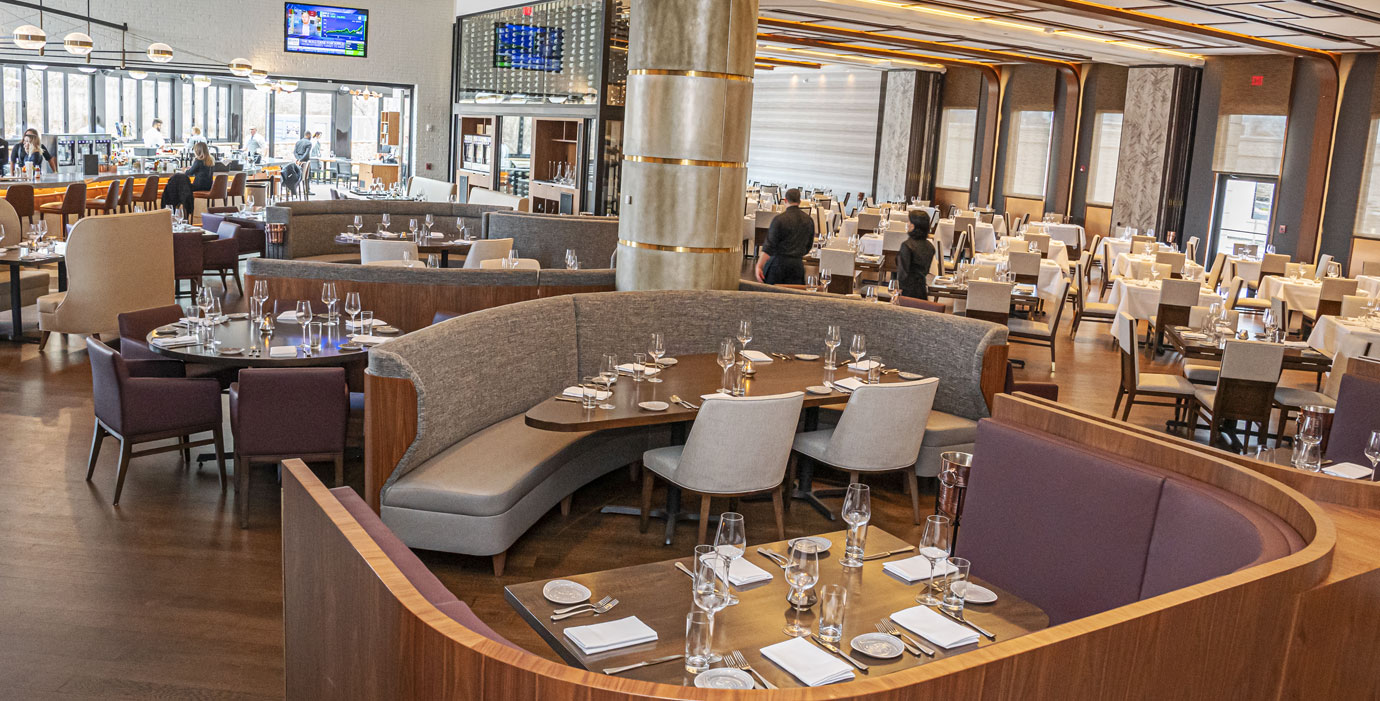 Safilo Goes Big at Vision Expo
Safilo decided to go big at Vision Expo East in 2019 and make a serious statement to the optical industry. With a new standout exhibit featuring projection mapping, hospitality bar, and interactive activations for Carrera and Kate Spade, Gilbert designed Safilo's exhibit to provide the experience of an immersive lounge and a platform for Safilo to promote its brands at Vision Expo East. In September, at Vision Expo West, Safilo's Kate Spade activation won the TopVEW award.

Marriott at BD|NY
Marriott's exhibit at Boutique Design New York (BDNY) served as a platform to highlight their Tribute Portfolio, a collection of independent hotels and resorts. Located inside the Crystal Palace Lobby, it became a relaxing lounge for guests to unwind in while learning more about these unique offerings from Marriott.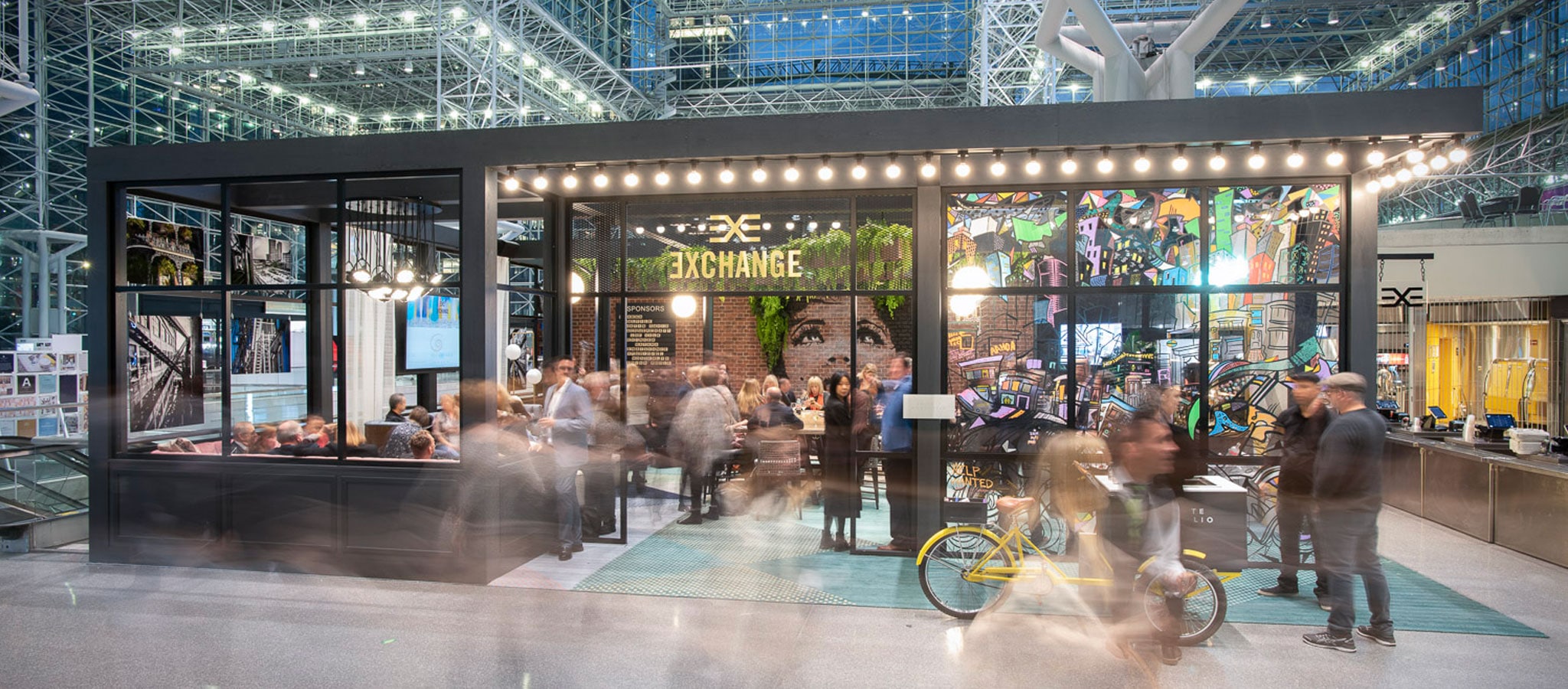 Big Names at Licensing
Participants of the Licensing Expo come to spot trends, build relationships and secure brand rights for new products. Having an engaging design and leaving a lasting impression couldn't be more important at this show. As a mass media company, CBS wanted to display their industry-leading content with a memorable experiential environment. The multinational media conglomerate used a powerful and impressive ring of banners, vibrant lighting, and multi-media displays that immersed attendees in the brand's content.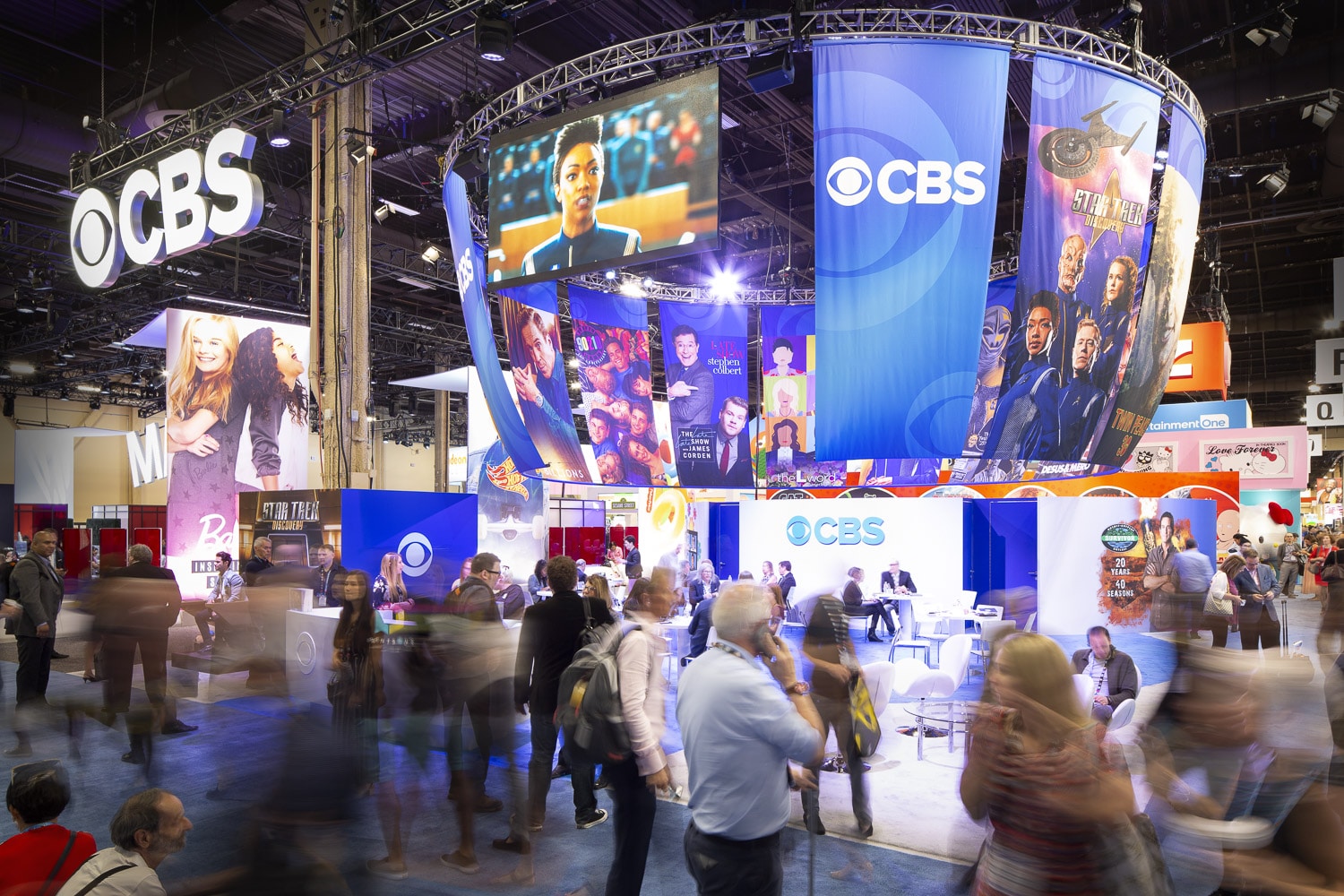 Fender at NAMM
The National Association of Music Merchants is the destination for musicians and music professionals to explore everything music. As one of the most recognizable music brands in the world, Fender took this opportunity to educate, engage, and inspire NAMM attendees. Fender's exhibit featured guitars played by iconic musicians through the years as well as new and innovative technology to propel the next generation of musicians forward.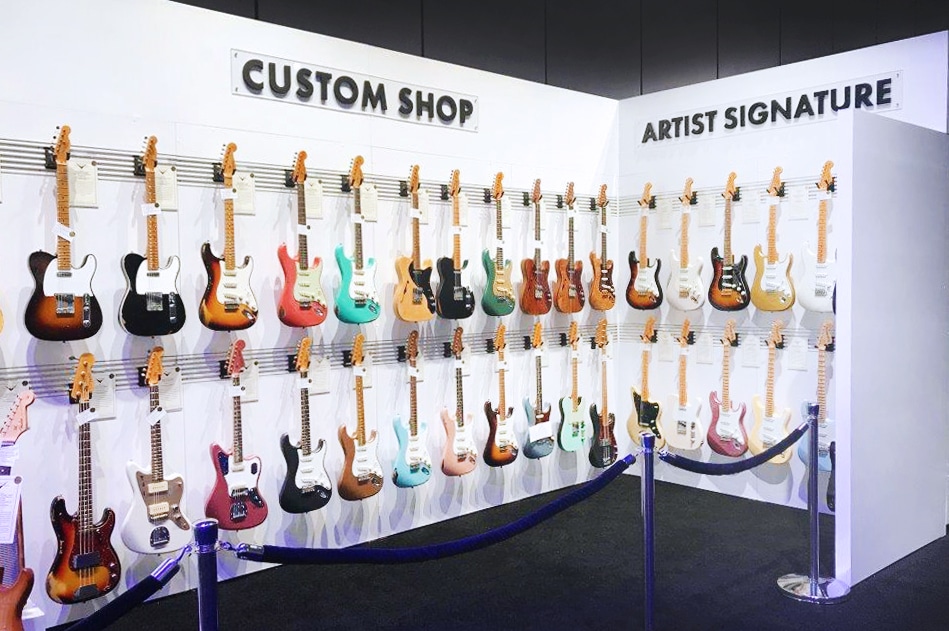 Paula Alvarez Becomes Director of Production
In September, Gilbert veteran Paula Alvarez was promoted to Director of Production. Paula joined GIlbert in 2005 and has been a passionate and dedicated member of our team ever since. In her short time in this role, Paula has already introduced new efficiencies and capabilities into Gilbert's production department while effectively leading our production team to continue to deliver products and services of exceptional quality to our clients.
Expanding our Capabilities
As a turnkey organization that prioritizes service, we're always exploring new ways to provide better, more comprehensive services to our clients. This year, we expanded our production capabilities in graphics, metal manufacturing, and laser cutting. New SEG (silicon-edge graphic) printers provide faster, high-quality fabric graphics. We've also expanded our metal manufacturing capabilities with new HAAS CNC machines that use computer programming and precise mechanics to produce intricate metal pieces, from stainless steel to brass, in a fraction of the time that it would take by hand. Our laser cutters efficiently and precisely cut and etch on a wide variety of materials, from metal to acrylic, to create anything from intricate designs to logos. These advancements allow us to continue to provide exceptional service and innovative solutions to better serve our clients as we enter the next decade.
Looking Forward
A lot happened in 2019 – too much to put into writing – and as we reflect on some of the year's most exciting moments, we're gearing up to make 2020 even better. We're extremely proud of the partnerships we've built, the projects we've worked on, and the team members who have made it all possible. As we enter into the next decade, we're excited to keep expanding our services, investing in new technologies, and thinking outside the box so we can provide amazing experiences for our clients.