UBM Fashion's PROJECT is known as New York's premiere contemporary menswear exhibition. The show consists of several pavilions, including The Tents. When it first debuted in January 2013, The Tents expo was held in an actual tent outside the Mandalay Bay Convention Center in Las Vegas, bringing with it an airy and avant-garde atmosphere. Since then it has grown into a featured focal point of PROJECT, moving from the big top to a highlight of the main show floor.
While The Tents has been featured in both New York and Las Vegas for years, this July's PROJECT NY is the first time the notably high-end booth system designed and built by Gilbert Displays will be featured on the east coast.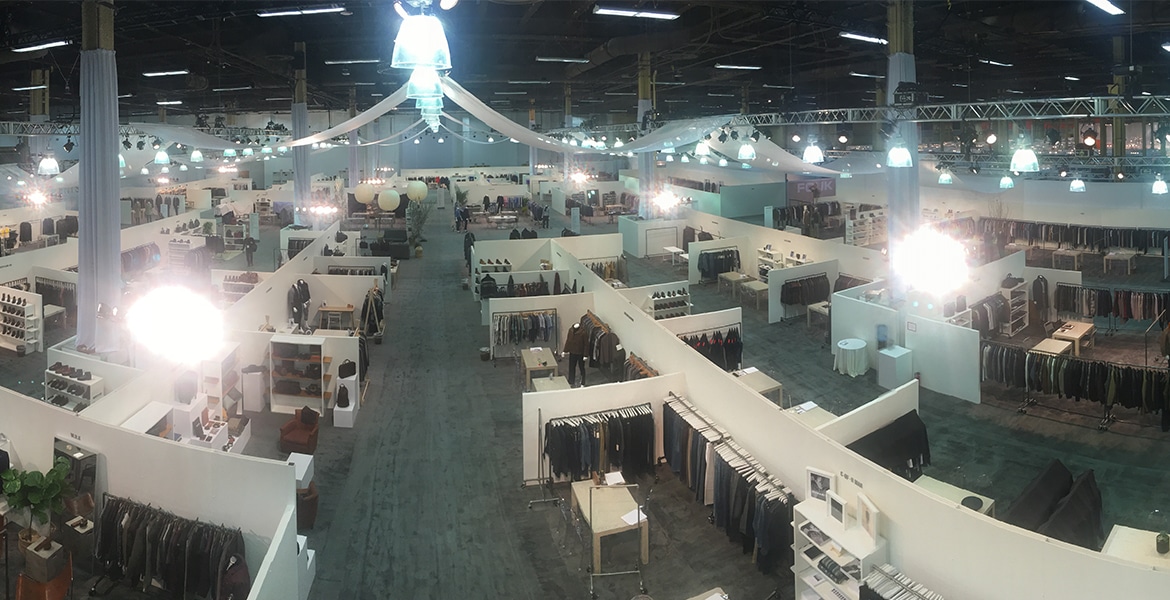 So that exhibitors' fashion pieces can remain front and center of their displays, we created a versatile hardwall exhibit system that offers a clean and minimalist, yet elevated look while maintaining uniformity throughout the show.
Besides the trendy exhibit package element, Gilbert has also designed, built, and serviced PROJECT's exclusive and individualistic FN Platform Lounges since they were originally unveiled several years ago.
The full experience of The Tents is available to exhibitors and visitors at PROJECT NY from July 16-18 at the Jacob K. Javits Convention Center, and at PROJECT from August 14-16 at the Mandalay Bay Convention Center in Las Vegas.