For 34 years, Gilbert has prided itself on our commitment to exceptional service. To live up to that claim, it's taken years of extensive training, on-the-job experience, and building an ethos of "above and beyond."
A crucial part of providing an elevated level of service is the installation of projects. Whether it be retail, hospitality, corporate, or residential environments, the installation is the culmination of the entire project; where our clients get to experience the physicality of our partnership for the first time.
One Chance to Make a First Impression
By the time a project is ready for an installation, we've nearly completed the journey with our clients. However, in many cases, this is the first time our clients will see the finished product. That's why it's so important that we make a stellar first impression.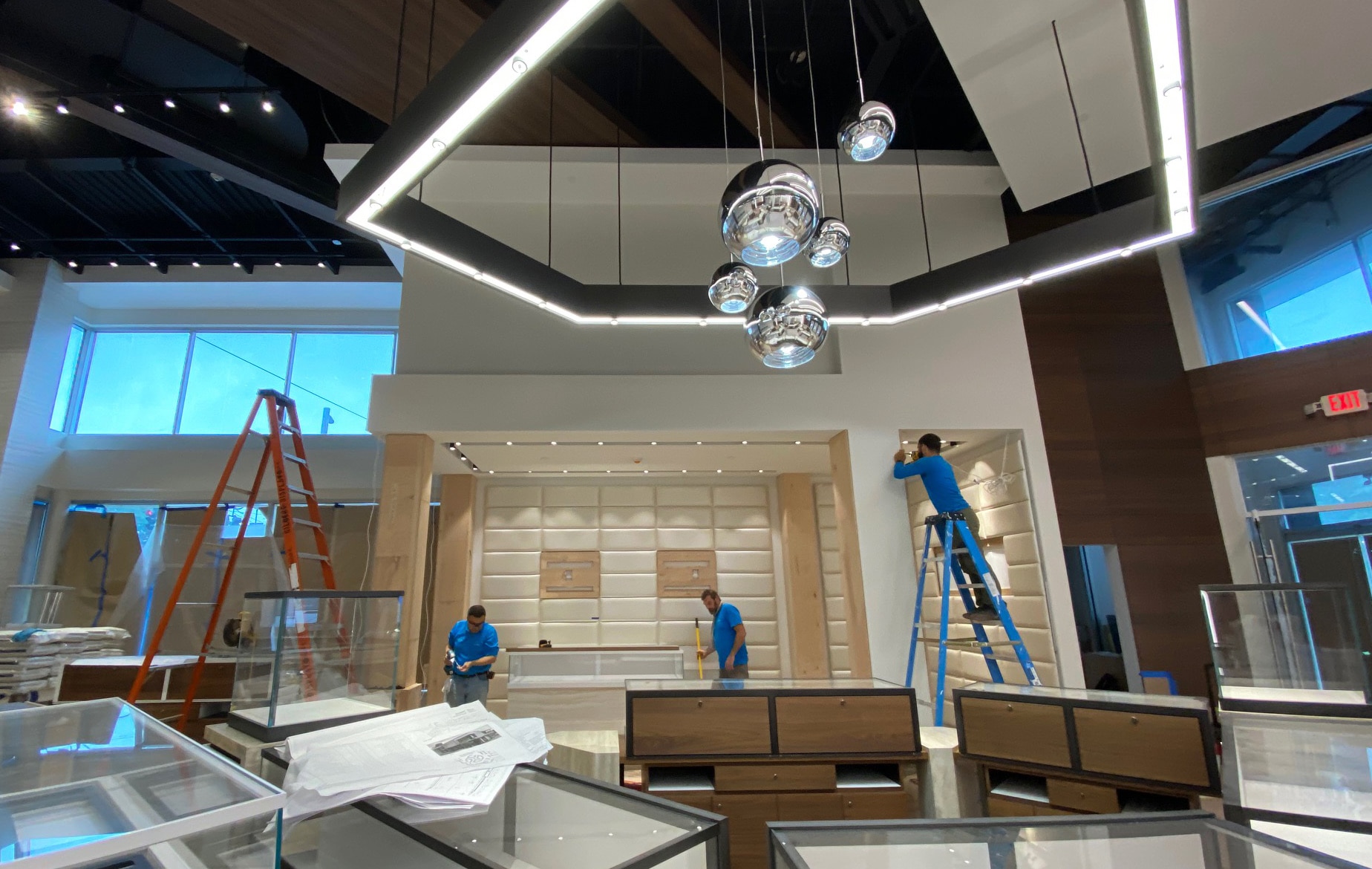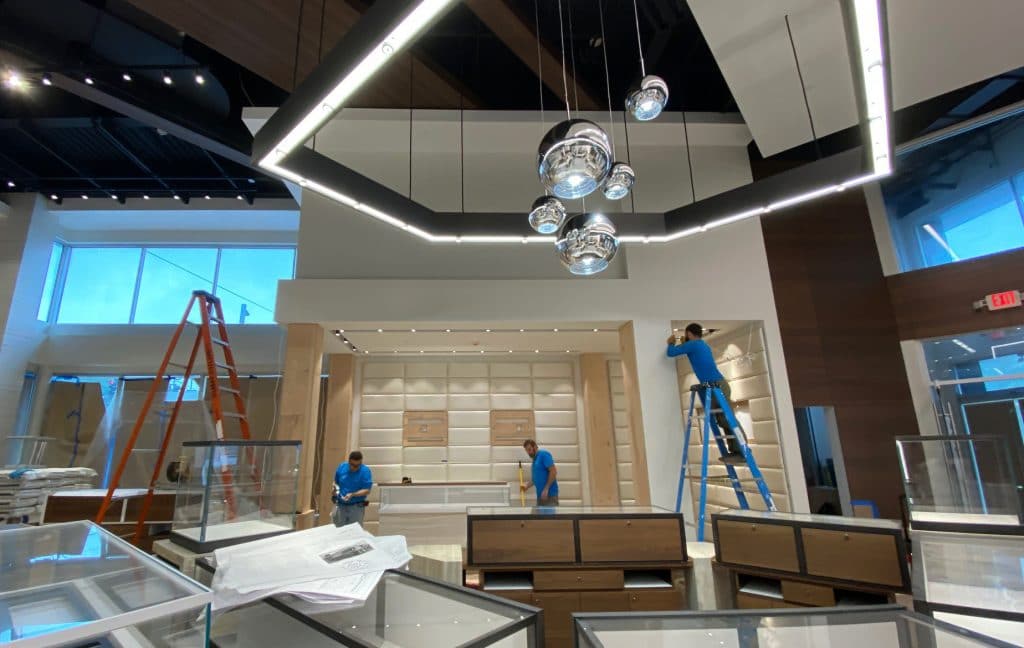 It all starts with communication. Before arriving at a site, we ensure that all parties are aware of the installation schedule and site conditions. Every aspect of the delivery and installation is considered over the course of the project so there are no surprises or miscommunications when installation begins.
A tight corner, small elevator, or narrow stairwell can mean serious consequences if not checked out beforehand. Similarly, it's important to understand if other trades will be working on top of each other to make sure our work is installed properly and protected against damage. Proactive communication means problems are solved before they happen on site.
The Gilbert Supervisor Model
We've created an extensive training program at Gilbert that results in our carpenters and installers achieving "supervisor" status. When we send our team to an install, we deploy a team of trained installers led by a Gilbert supervisor who is intimately familiar with the project to oversee the install, troubleshoot any unforeseen challenges, and service our clients.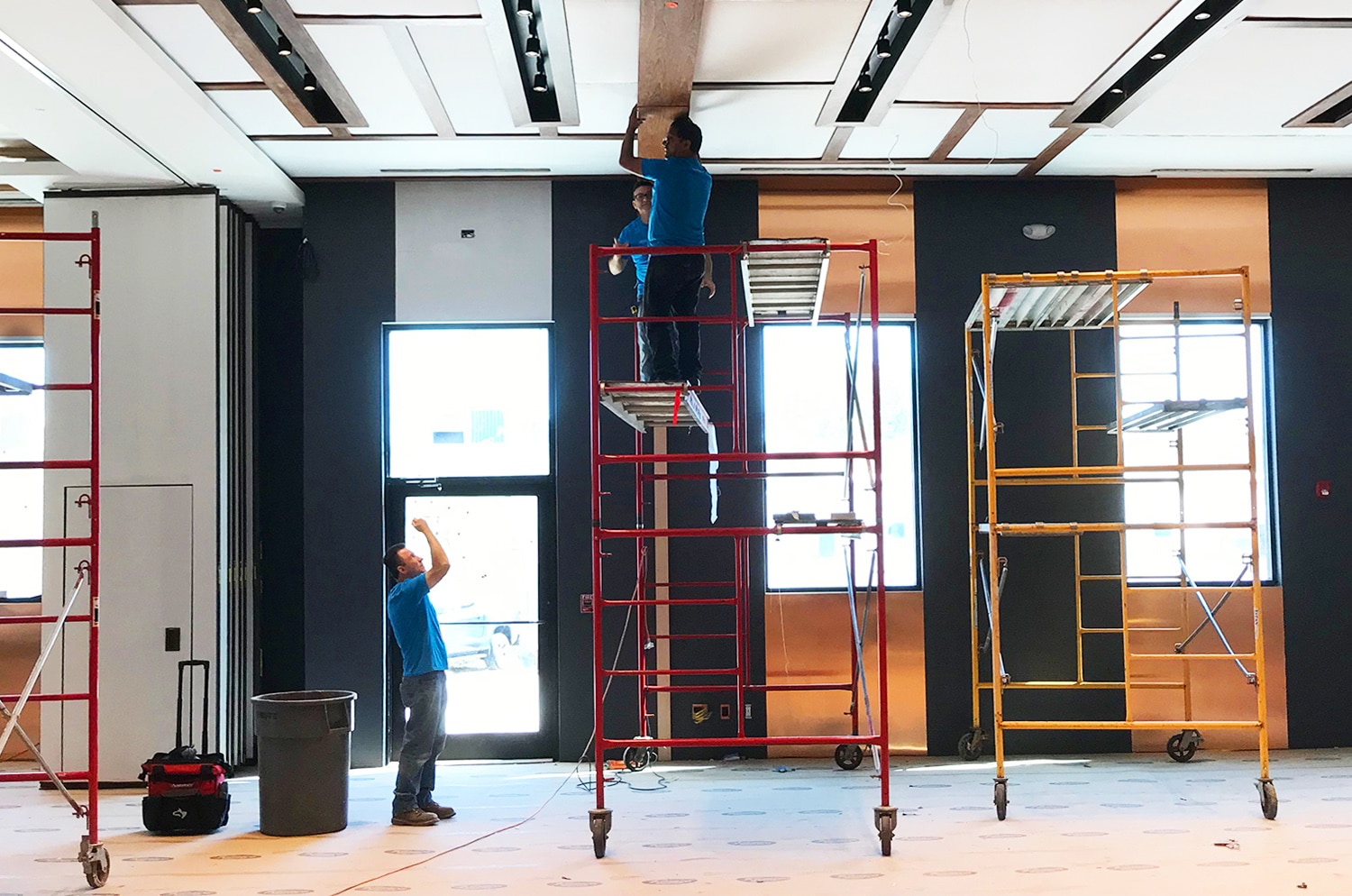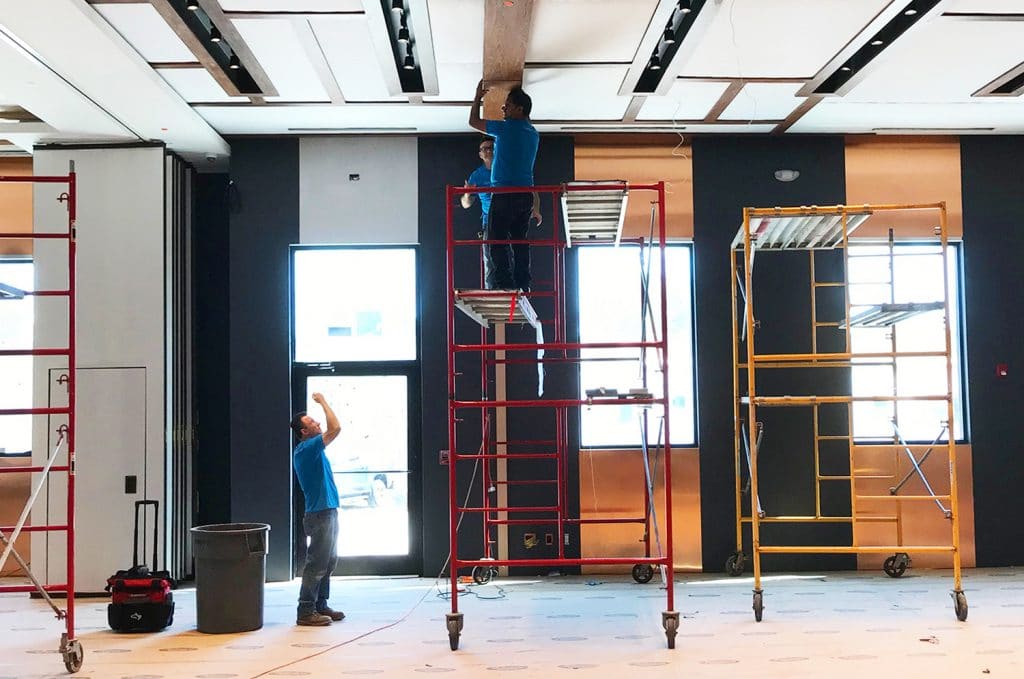 To achieve a truly seamless installation, our installers and supervisors are typically the carpenters who constructed the products they're installing. Having a deep connection with the projects we install gives us a sense of ownership and pride in what we install.
Safety First
Especially pertinent now, safety and cleanliness are a top priority for our installers. Before the COVID-19 pandemic, our installers had been trained to understand the importance of PPE for their safety, the safety of our clients, and the safety of other colleagues. Amidst the pandemic, we've taken this training even more seriously. All Gilbert staff, installers, and supervisors are required to wear masks at all times, wash their hands regularly, and sanitize any tools or materials they touch.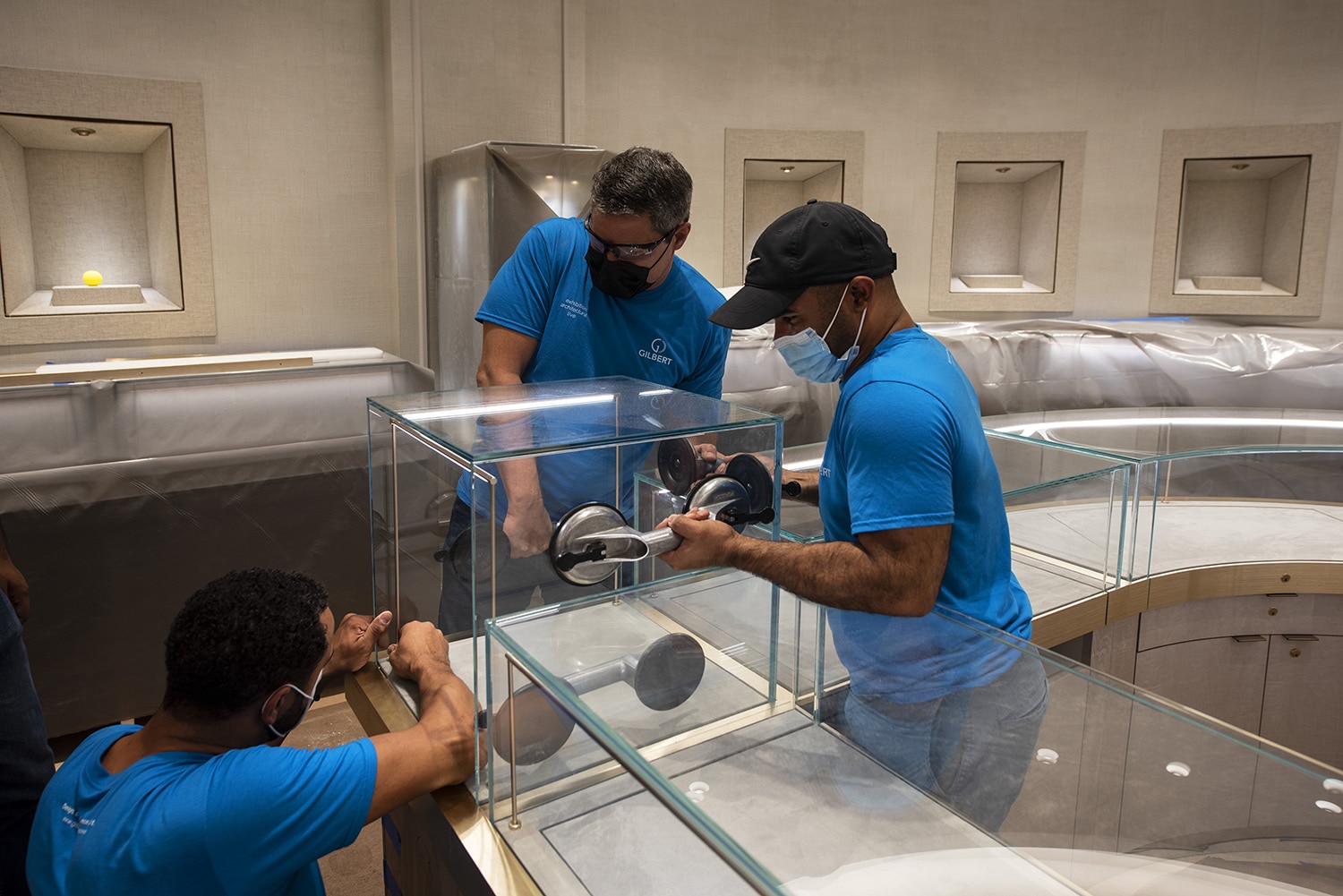 At Gilbert, we're perfectionists and believe in leaving a site better than we found it. As we work and at the end of each day of installation, we make sure to dispose of any trash and clean up after ourselves. We believe in treating a client's site like it's our home. If we wouldn't be happy with it at our home, we don't leave it at the site.
At Gilbert, we know that the installation of a project is a crucial part of the whole. Our aim is to provide exceptional service, and a major component of that is creating a seamless installation experience that sets our clients at ease and allows them to enjoy the final stages of their project.
About Gilbert
Gilbert is a design, experiential marketing, and construction firm based in New York. Learn more about our retail, hospitality, corporate design and construction services here.