Over the past several years, we've seen a notable shift in consumer demand related to sustainability. People have vocalized that they want transparency from the brands they patronize and to know their products and operations are sustainable and ethical.
Experts have stated that the next decade is crucial if we want to prevent the worst effects of climate change. If we are to rise to this challenge, we have to reevaluate our business practices and place sustainability as a priority, this includes how we construct physical environments. There are a number of certifications and terms that denote sustainable or ethical practices. We break down a few key ones that are good to know if you're beginning to place sustainable construction in your projects as a priority.
FSC Certification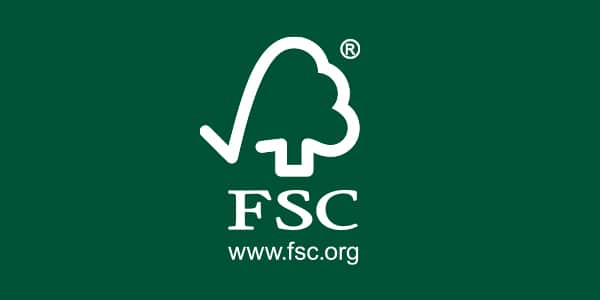 Illegal and unsustainable logging contributes to carbon emissions, habitat loss, and poses significant economic and social hardship.The Forest Stewardship Council, or FSC, provides solutions for the sustainable management of the earth's forests and certification for sustainable forestry practices. With the mission to "promote environmentally appropriate, socially beneficial, and economically viable management of the world's forests," the FSC has three labels to denote sustainable wood/paper products: FSC 100%, FSC Recycled, and FSC Mix.
FSC-certified products are verified to support responsible forest management. Gilbert is proud to work with a number of trusted partners that provide FSC-certified wood products for our clients' projects. Lean more about FSC certification at https://fsc.org/en.
Rainforest Alliance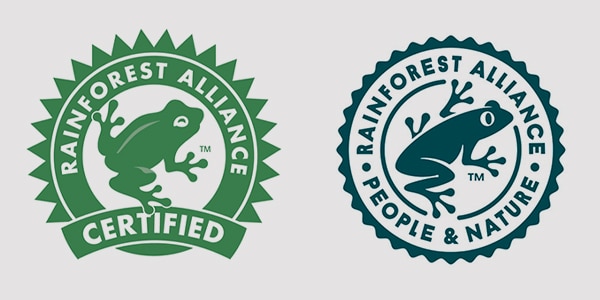 The Rainforest Alliance is an international nonprofit organization that strives to "protect forests, improve the livelihoods of farmers and forest communities, promote their human rights, and help them mitigate and adapt to the climate crisis." The Alliance consists of farmers, communities, businesses and consumers, and with the Rainforest Alliance seal, certifies that products have been responsibly and ethically produced according to its standards. Companies, products, ingredients, packaging, and more can be Rainforest Alliance certified. You can learn more about The Rainforest Alliance at https://www.rainforest-alliance.org/business/.
LEED/US Green Building Council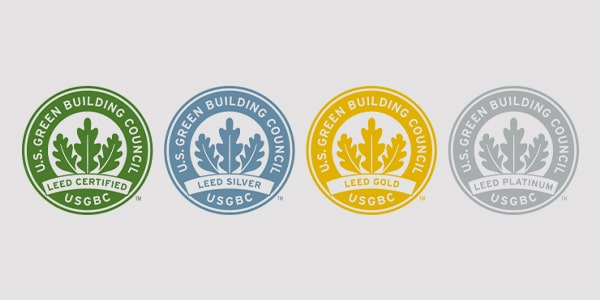 The US Green Building Council, or USGBC, is the organization responsible for creating and administering LEED, the widely-used green building certification for buildings and communities across the globe. LEED, which stands for Leadership in Energy and Environmental Design, aims to "transform the way buildings and communities are designed, built and operated, enabling an environmentally and socially responsible, healthy, and prosperous environment that improves the quality of life."
Virtually any type of construction project is eligible for LEED certification, including new buildings, existing buildings, new interiors, residential, and retail, with four levels of certification depending on how many points your project achieves: LEED Certified, LEED Silver, LEED Gold, and LEED Platinum. Individuals can also become LEED-certified as either LEED Green Associates or LEED Accredited Professionals. We're proud to have several LEED-certified team members at Gilbert that help our clients' projects become more sustainable. You can learn more about the USGBC and LEED at https://www.usgbc.org.
As we look to the future, sustainability will be at the forefront of our business practices and the projects we engage in. There are many ways to lessen the impact of our projects and promote sustainable, responsible practices – from how we design to the materials we use to build – and many organizations to help get us there.
About Gilbert
Gilbert is a design, experiential marketing, and construction firm based in New York. Learn more about our retail, hospitality, corporate design and construction services here.