Pat Bonda is one of our Senior Account Managers and has been with the Gilbert Family for the past 20 years. In fact, she was the first account manager that Barry, our CEO, hired back in the day when we were still based in Hicksville, NY. Pat truly admires Barry, and is thankful for the friendship they have developed over the years. When discussing leadership she remarked, "You have to have a leader you can follow, that you respect and that you want to work with to do the best you can do." From the beginning, Gilbert Displays stood out to Pat not only because it was a growing company but because of Barry's passion for the industry and what he does.
When asked about the most rewarding part of her position, she replied, "It's knowing not only that our clients trust us, but that they know we truly have their best interests at heart. It's all about relationships, whether it's with clients or internally." The family aspect of this company is something Pat holds close to her heart. To her, not only are the employees family, but her clients as well. She stressed the highest concern for taking care of her clients, and that she is proud to say that service is a companywide priority as well.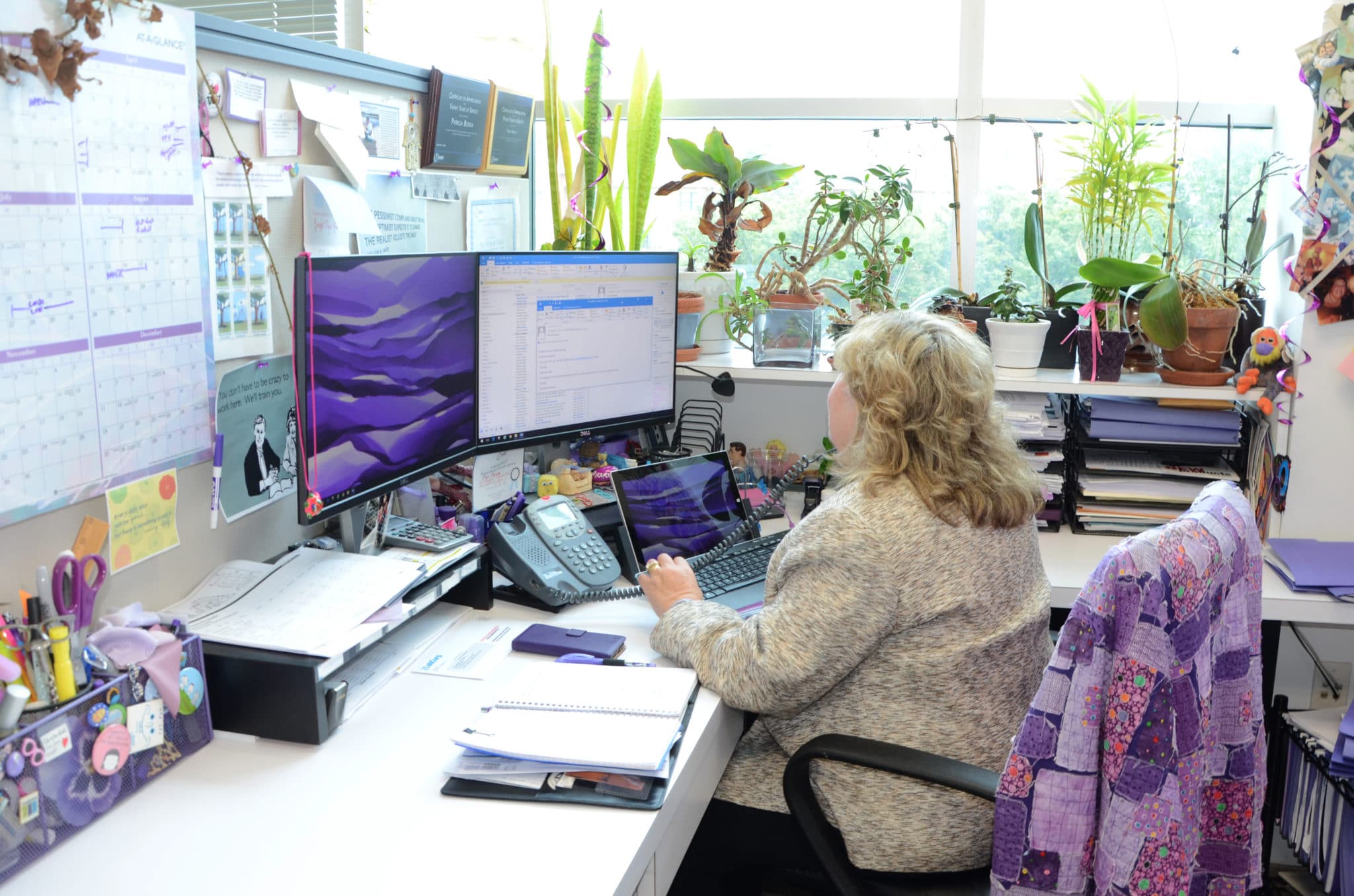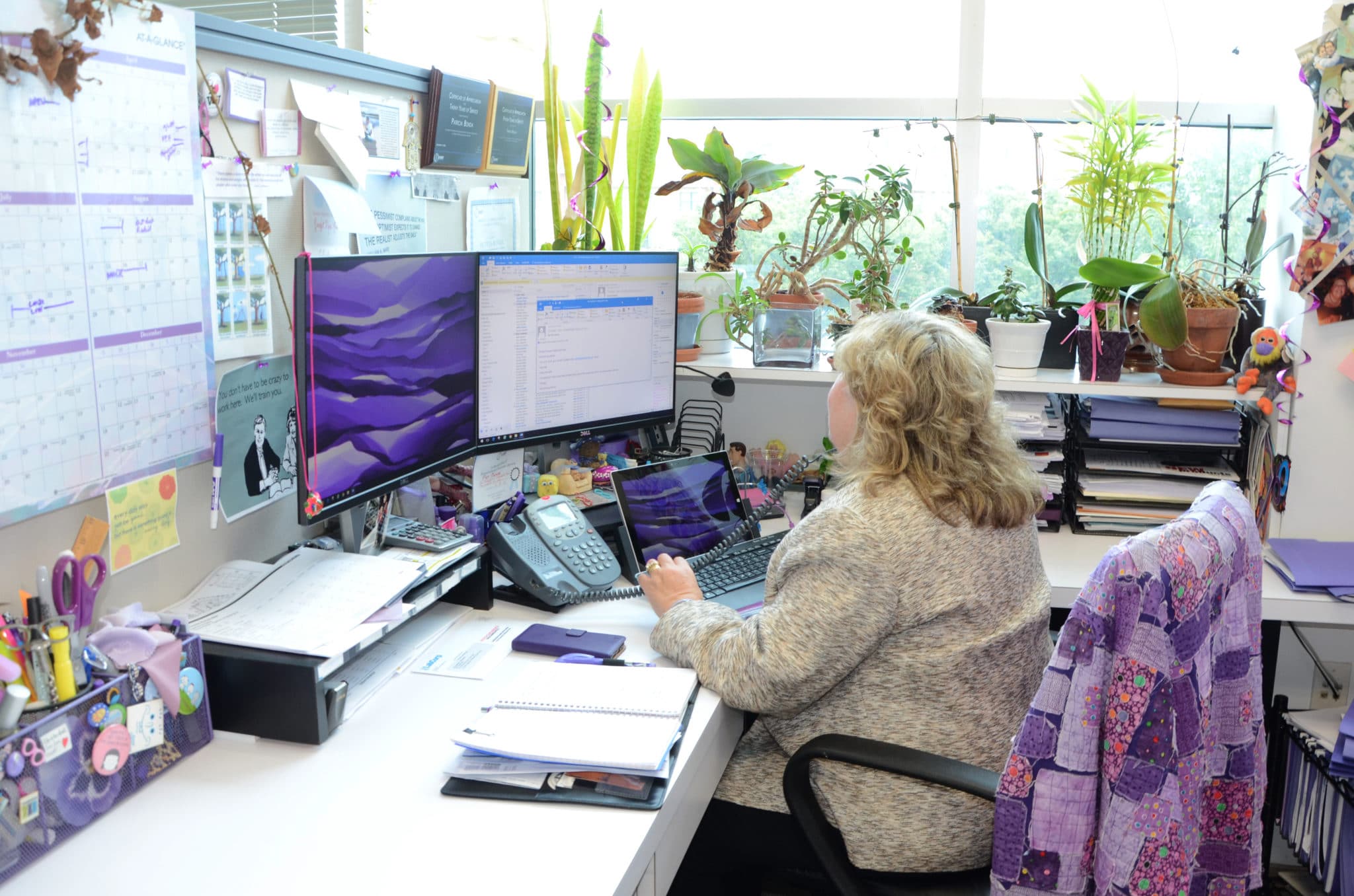 According to Pat, the most important part of her job is communication—transmitting key information quickly and accurately. She spends a decent part of the day speaking with clients, assisting them in getting what they need. She is the "go-to" person between client and the Gilbert team. She works collaboratively with Design, Estimating, Project Management and about half a dozen other internal teams every day to ensure her clients always get the best of what they're looking for. As an account manager, Pat enjoys her unique position of dealing with every department in the company. Working together is a huge aspect of a successful team, and Gilbert knocks that out of the park!
Pat is constantly motivated to do the best she possibly can and to be confident in knowing that she has done everything possible to give her clients an unforgettable experience. In her impressive career, she has never missed a show, and has never had a major problem she wasn't able to resolve before showtime. How, you ask? Here are some of her words of wisdom:
"There are always issues and always problems, but the result is a matter of how you react to them and how you solve the issues. Focus on getting those results."
When discussing Gilbert's 30th Birthday and the years to come, Pat believes Gilbert will see nothing but growth in every aspect and sees unlimited success in her company's future. She also said, "Our commitment to our clients is and always will be our primary focus. That's what makes this company, I think. How our clients view us is extremely important to our company. It's all about great relationships, trust—and family.